How goes it monkey Butts :)
OHWTO & Darling Clandestine Have teamed up to put a Boondock Saints shaped hole in your wallet with two amazeballs stinks!
On our left we have...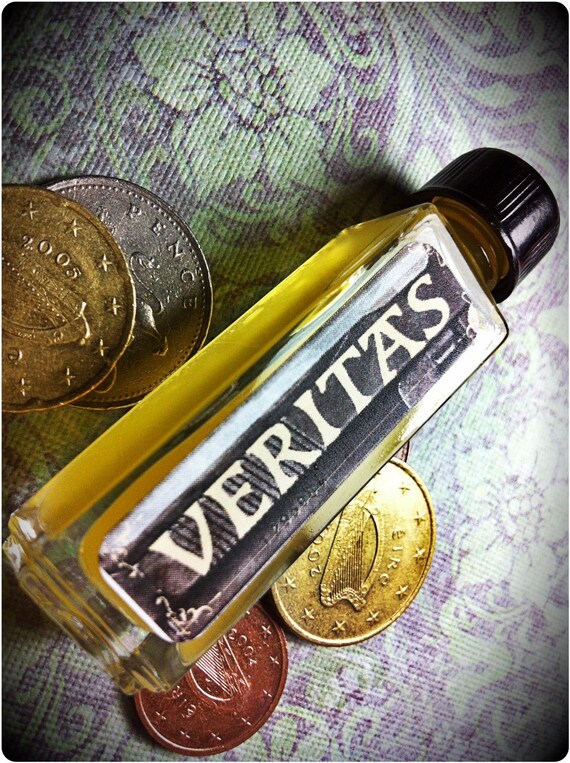 "Veritas, the left hand to Aequitas' right, is a green chypre scent, though the perfume itself is a cloudy whiskey gold. This perfume was meant to evoke the imagery from the Boondock Saints, and with that in mind I set out to gather components that would do just that. The notes used are almost too many to list, but include a quartet of sensual musks, church incense, white funerary freesia and lilies, shamrock clover, men's aftershave, bourbon vanilla, gun oil, Irish whiskey, smoke, worn leather, and tobacco absolute. So as not to leave anyone out, this scent is perfectly unisex, though as with any perfume oil, your skin may "amp" up certain notes more than others, so your mileage may vary. This perfume oil may settle out over time; if this happens, just give your bottle a gentle shake to mix everything back up before applying."
Buy it here!
And then we have to our Right...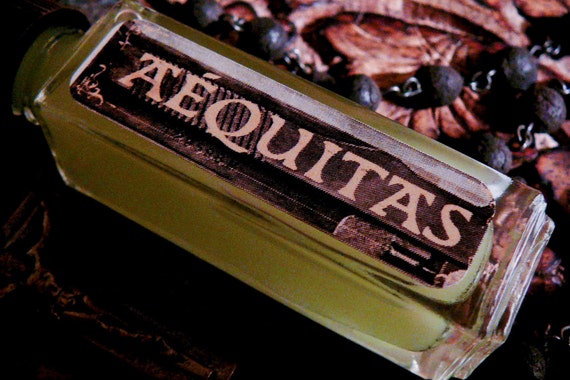 "Yes. It's a fragrance inspired by the Boondock Saints. Smoke and blood and whiskey and damp alleys and leather and steel and gunpowder and sweat and denim and sweet wooden rosary beads and a bit of clover struggling up through concrete cracks. It is unisex and so, so, so sexy.
Aequitas contains highly concentrated German chamomile, so it's got a bit o' the green. And since it also contains real whiskey, the dark resins and lovely green oil-bubbles tend to separate and settle at the bottom. Just give the bottle a shake, and the perfume turns the color of a luna moth. :)"
And you can buy this one here!
When you buy one of these that seller will send you a coupon code for 10% off of the other!! So go get them! Nao! RITE NAO!
I've only been able to smell Aequitas so far- but Full sizes are on their way to my house as we speak and then I'll attack you with my opinions on stuff that I smell like. :/ Or something. Anyway! These also come with a DEAL!
These are going to look really great on my stink oil shelf too BONUS.
SO go check them out!!
Tits.
MT
Disclaimer thing: The sample that I have of Aequitas came with an order I made from DC so I'm not getting anything for free - these just really appeal to me and so do the shops mentioned. In short (too late) I'm not being sponcered or anything.... that would be a huge waste of money with my subscriber count and the fact that I keep forgetting about this blog HA! Cheers!